Imagine securing your home with one click – that is the reality of automated window blinds – not something out of a science fiction movie!
Are these just high-tech window coverings? Certainly not; these products provide much more!
Automated window blinds offer more than convenience and energy savings – they also add an unexpected ally – enhanced security! Curious? Want more details? Check it out here.
As we explore the realm of home security, I will walk you through how these motorized marvels can strengthen your defenses. Additionally, we'll offer insider insights on new technological innovations for home protection and provide tips to help you select an ideal solution for your home.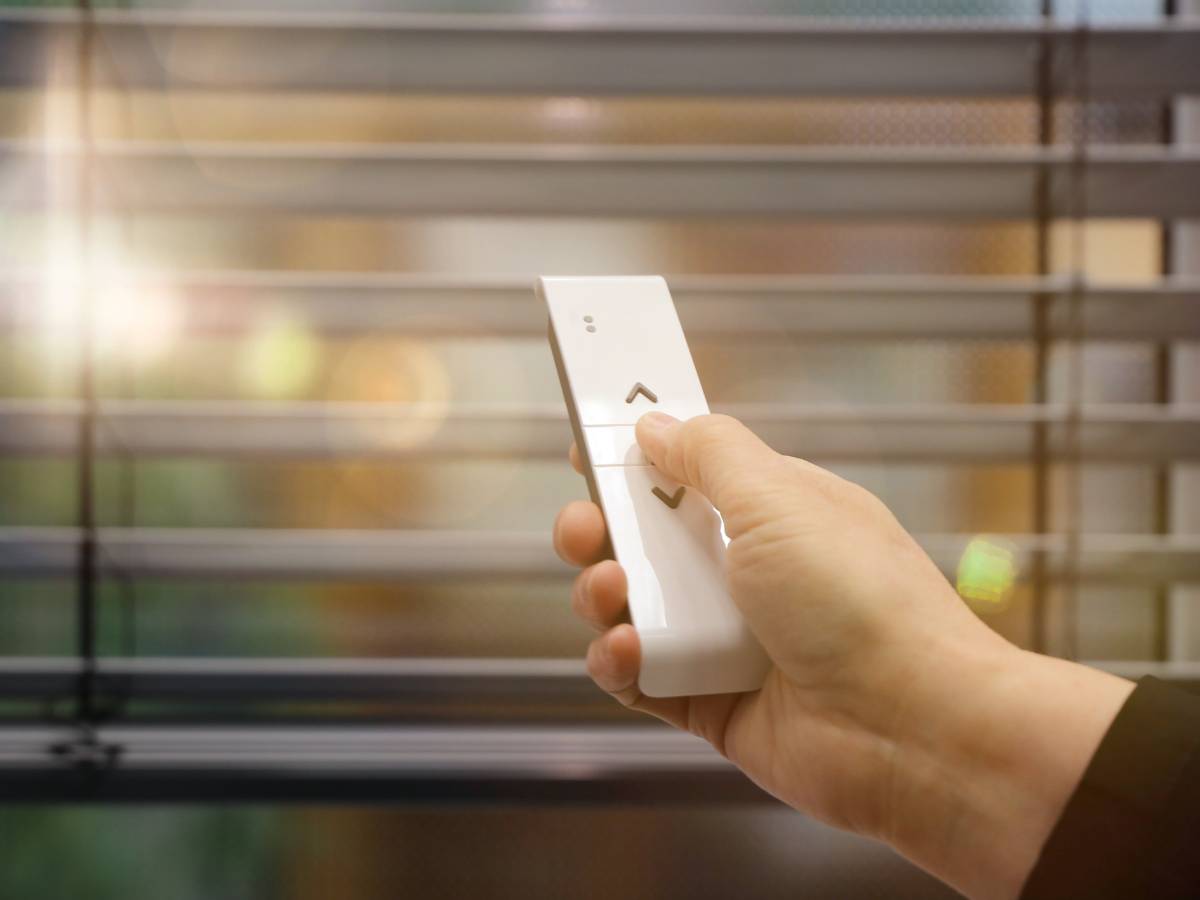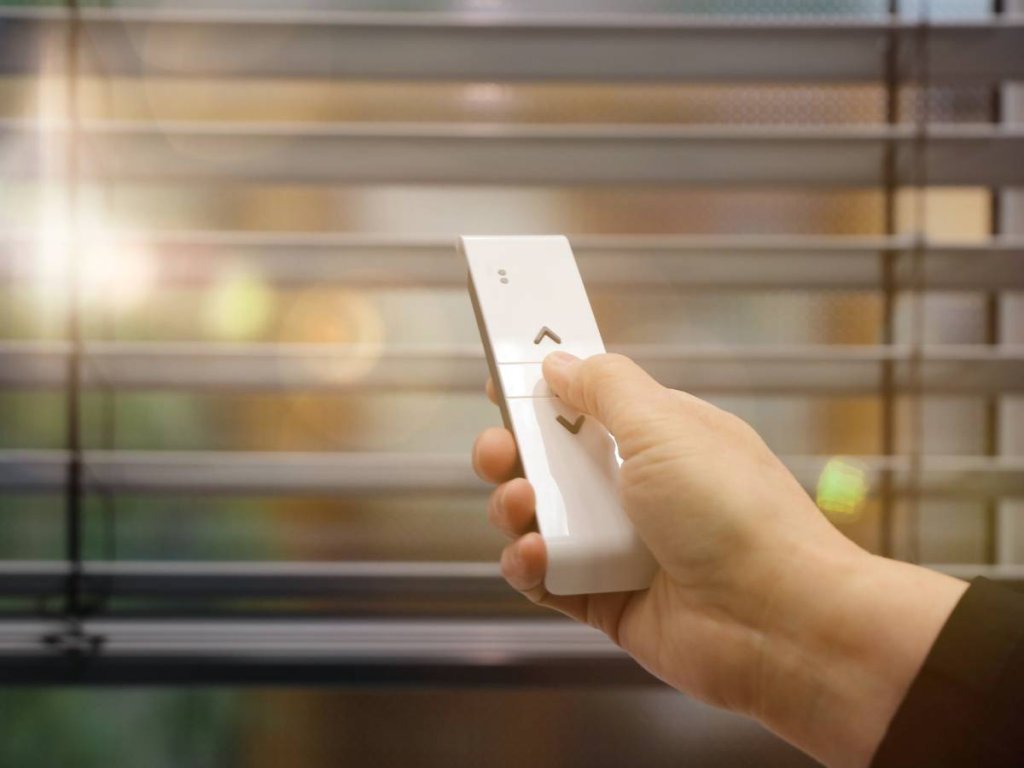 The Benefits of Automated Window Blinds
Automated window blinds, or motorized blinds as they're often called, have surged in popularity for their blend of convenience and innovation. Motorized blinds offer more than just convenience and innovation – numerous other benefits exist. Let's peel back the curtain on why these high-tech coverings are worth considering.
First off, they give you control at your fingertips. With a simple press of a button or even via voice commands with smart home systems like Apple HomeKit, you can adjust light levels to suit your mood without moving an inch.
Energy efficiency is another big drawcard. By using automated window blinds to regulate sunlight entering your space throughout the day, you'll help maintain indoor temperatures more consistently – this could mean less need for heating or cooling systems and potential savings on energy bills.
Safety comes into play, too – but not just from UV rays. Motorized blinds remove cord hazards, making them safer around children and pets.

Beyond safety lies security; timed controls let it appear someone's home when perhaps they're not – deterring would-be intruders.
Last but certainly not least: aesthetics. No unsightly cords here—just a sleek design that fits seamlessly into modern homes while also offering myriad options for customization so each room has its own unique vibe.
In summary? Convenience, cost-effectiveness (in terms of energy), safety improvements, AND style points—it seems clear that automated window blinds offer plenty to make life easier—and look better doing it.
How Automated Window Blinds Enhance Home Security
Your home is your castle, but even castles need protection. Automated window blinds offer a modern, tech-savvy approach to bolstering your home security.
But how do they work? It's simple. These smart devices can be programmed to open and close at specific times, giving the illusion that someone is always home. This deters potential intruders from trying their luck with your property.
According to SafeWise, automated systems like this significantly reduce the chance of break-ins, as burglars often look for signs of occupancy before choosing a house.
Scheduled operation isn't just convenient; it also increases safety by ensuring windows aren't left exposed accidentally. Imagine forgetting to draw the blinds while you're away on vacation or even during a quick run to the grocery store – with automated blinds. This worry becomes obsolete.
In addition to deterring burglars, motorized window treatments offer privacy at all times because you control when and how much light gets in. They keep prying eyes out without sacrificing natural sunlight—a win-win situation for any homeowner who values both security and aesthetics. American Council for an Energy-Efficient Economy (ACEEE) reports that having such control over daylighting improves privacy and energy efficiency.
Remember, security isn't about fortifying your home like a bunker; it's about making smart choices that deter potential threats while enhancing the quality of life. And in this regard, automated window blinds are truly a shining knight.
The Latest in Motorized Window Blind Technology
Motorized window blinds have seen significant advancements recently. They've evolved from simple sun shields to smart devices that enhance your home's comfort and safety.
Hunter Douglas, a leading name in the field, now offers motorized blinds that you can control with just a tap on your smartphone or through voice commands using Google Assistant or Amazon Alexa.
Smart Scheduling for Optimal Energy Efficiency
You may be wondering how this new technology could make life simpler. The answer lies within the advanced features these automated blinds offer. One such feature is 'smart scheduling,' which allows you to set specific times when your shades will automatically raise or lower. This ensures you wake up with sunlight streaming into your room and helps reduce energy costs by managing heat gain and loss throughout the day.
Sensors: The Next Step Towards Automation
A further development has been made possible by integrating sensors into motorized blind systems. These sensors respond to changes in natural light levels and temperature, adjusting the position of your shades accordingly – giving optimal lighting conditions while helping maintain indoor temperatures at comfortable levels without any manual intervention needed.
Tying it all Together: Smart Home Integration
To top it off, many modern motorized window blind systems are designed to integrate with your existing smart home ecosystem seamlessly. One can use vocal instructions to control the blinds and have them collaborate with other tech gadgets in your residence – creating a unified and effortless user experience.
Choosing the Right Motorized Window Treatments for Your Home
Deciding on the perfect motorized window treatment can feel overwhelming, but it doesn't have to be. Here are a few key considerations that will make your decision-making process easier.
Your initial move should be to decide on the dimensions of your windows. Larger windows may need stronger motors for optimal operation.
The material you choose impacts aesthetics and how well it insulates and blocks light. Fabrics like blackout or thermal materials provide more energy efficiency than lighter fabrics such as sheer silk or linen.
Making sure these window fashions fit into your budget is crucial, too. While there's an initial investment, remember that motorized blinds offer long-term benefits like increased home value and energy savings. This article from Energy.gov offers some helpful insights into potential savings with efficient window coverings.
At Kerrville Window Fashions, we help customers find solutions tailored to their needs. From size and material choice to staying within budget, our team has got you covered.
While making your choice, don't forget to factor in the size of your windows and their location. South-facing windows might need different blinds than those facing other directions because they get more sun.
To ensure you're getting value for money, comparing features and prices across brands is always a good idea before finalizing your purchase. After all, these window dressings will be with you for years, so make sure they're worth every penny.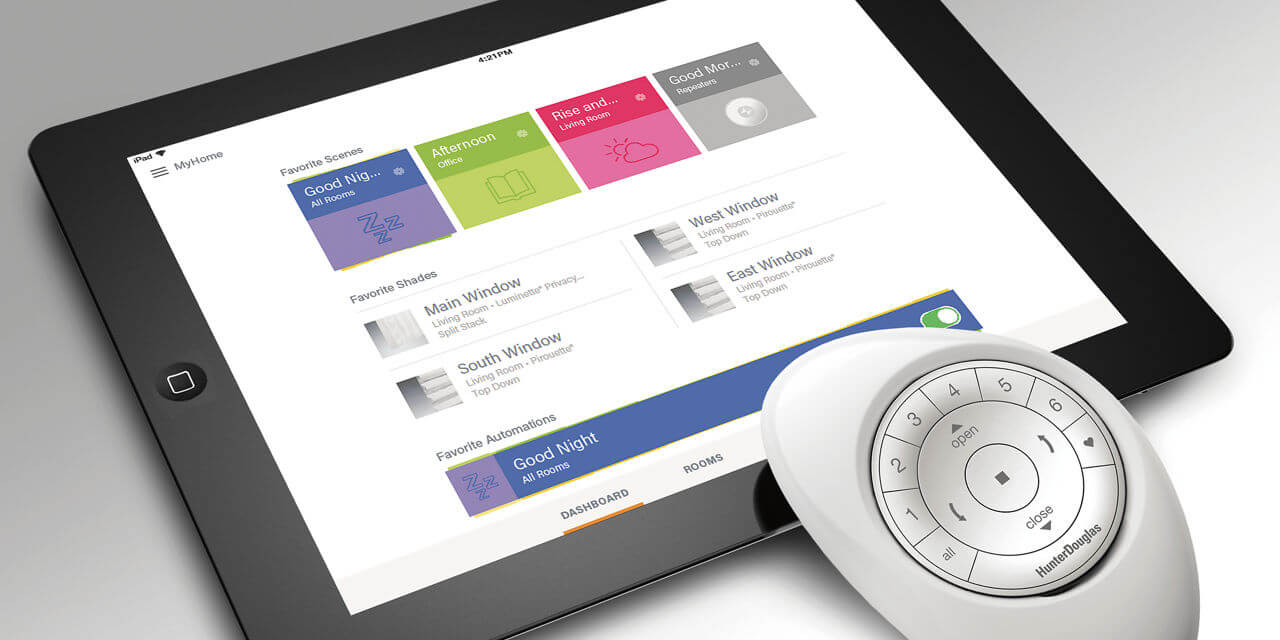 Automated window blinds are more than a convenience; they're a security upgrade. You've learned how these tech marvels can fortify your home against threats and give you control at the touch of a button.
From blocking prying eyes to deterring intruders, automated window blinds have stepped up to enhance home safety. But remember, technology is ever-evolving, with new advancements always around the corner.
You've got an insight into what's latest and greatest in this space now. Remember to keep that knowledge fresh because innovation never stops!
Picking out the right set for your needs may seem daunting, but armed with all this information? Piece of cake! Your perfect motorized blind match awaits.
If you're ready for superior comfort, energy efficiency, and beefed-up security, make automated window blinds part of your smart home arsenal!  Contact us today at Kerrville Window Fashions for all your motorization needs!