Custom Window Treatments & Services in Fredericksburg, TX
Give your space a fresh vibe with custom window treatments that add a dash of style. Our team of professionals is all about whipping up a cool blend of colors and styles just for you.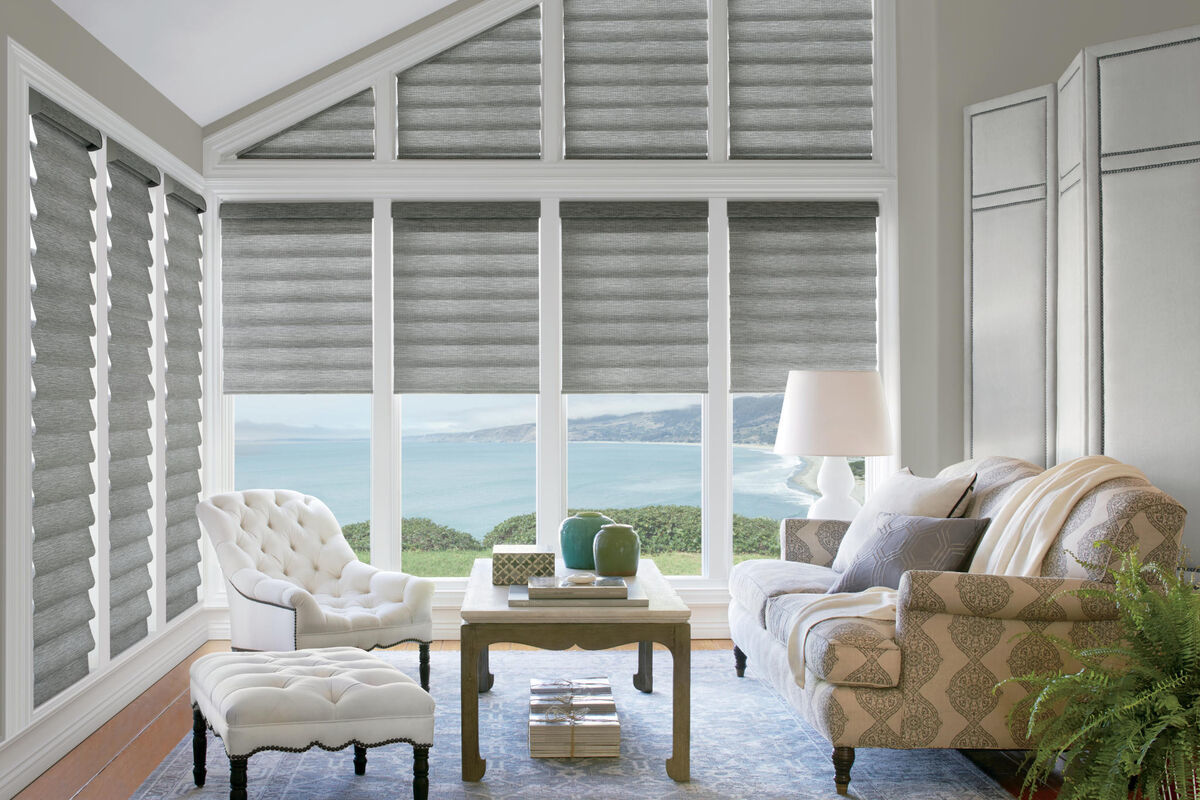 Your Choice for Beautiful Window Dressings
Elevate Your View: Fredericksburg's Premier Window Coverings
Fredericksburg, Texas, boasts a long and distinguished history dating back to 1846 when German immigrants established it under Prince Frederick of Prussia's patronage, also referred to as Fritztown in some businesses. While Fredericksburg is steeped in history, it also offers modern amenities that will ensure visitors feel astounded!
Fredericksburg offers great outdoor adventures for outdoor lovers. Visit Lyndon B. Johnson State Park and Historic Site to enter LBJ's world of wildflower fields that bloom during spring; for something more energetic, head to Enchanted Rock State Natural Area for some epic hiking or rock climbing!
Becker Vineyards and Grape Creek Vineyards are must-visits for wine enthusiasts, offering top-of-the-line Texas Hill Country wines against stunning vineyard views. After sampling some outstanding Texas Hill Country vinos, treat your palate at local German joints Otto's German Bistro and Altdorf Biergarten, which feature in historic downtown areas with mouthwatering fare!
Kerrville Window Fashions is your neighborhood expert for window fashion solutions in Fredericksburg, Texas, and its surrounding areas. We take great pride in providing top-of-the-line window fashion at competitive rates while providing stylish solutions in an upbeat manner. We guarantee an excellent experience from start to finish – offering trendy styles and repairs with a smile!
Fredericksburg, Texas, offers something for every nature-lover and history buff!
Window Treatment Products
Kerrville Window Fashions of Fredericksburg, Texas, stands as your one-stop destination for window treatment solutions of every variety. Our experienced team is at your service when it comes to adding style and function to any commercial or residential space. Explore our diverse range of window treatments designed specifically to enhance both!
Your Window Transformation Awaits
Kerrville Window Covering of Fredericksburg, TX, is your friendly neighborhood source for top-quality window solutions. We proudly serve Fredericksburg and the surrounding areas. Our knowledgeable team has it covered from custom window treatments to motorization advice and bedding solutions. Don't hesitate to reach out with all your window covering needs today – they will make your space shine joyfully.
Today, add elegance and sophistication to your home or business with Kerrville Window Fashions in Fredericksburg, Texas, and discover all the exciting opportunities waiting for you!
Discover the Enchantment of Kerrville Window Fashions in Fredericksburg, TX
Join us on a journey where your unique style meets our know-how, resulting in window treatments that dazzle, enhance, and go the distance right here in the heart of Fredericksburg, TX. Spruce up your space; check out Kerrville Window Fashions today!