Ever peered out onto your balcony and thought, "It could be so much more?" You're not alone. Balconies often become neglected spaces – but with a dash of creativity, they can transform into an outdoor haven.
Roller shades are the game-changer you might just need. They offer a stylish shield from the elements, add privacy, and amp up aesthetic appeal all at once.
Choosing the perfect roller shade though? It can feel like navigating through a maze! Size, material color… functionality; there's lots to consider!
The journey doesn't end there either: how about installation and maintenance or understanding cost considerations?
Breathe easy. This guide is here to help demystify everything 'roller shades for balconies'. By its end? Your balcony will have undergone quite the makeover!
Enhancing Your Balcony with Roller Shades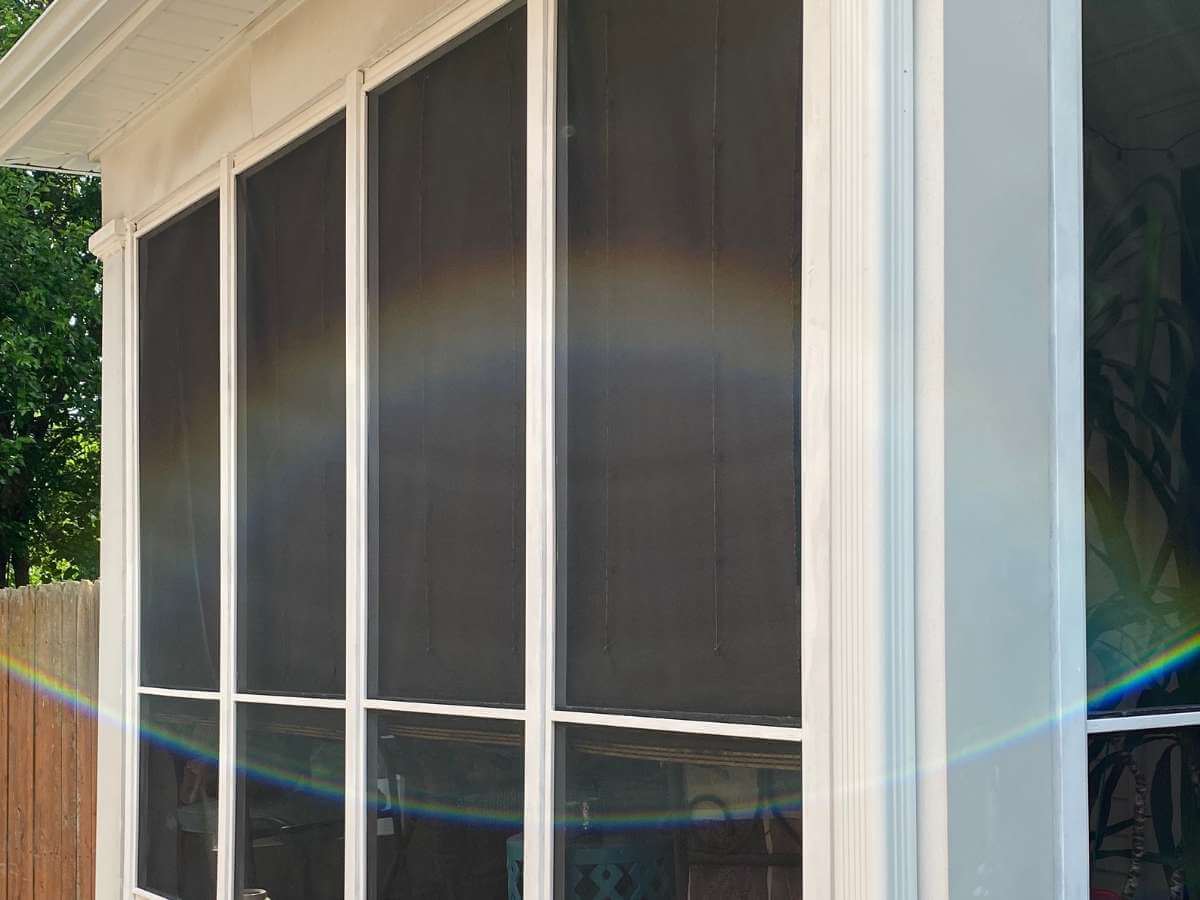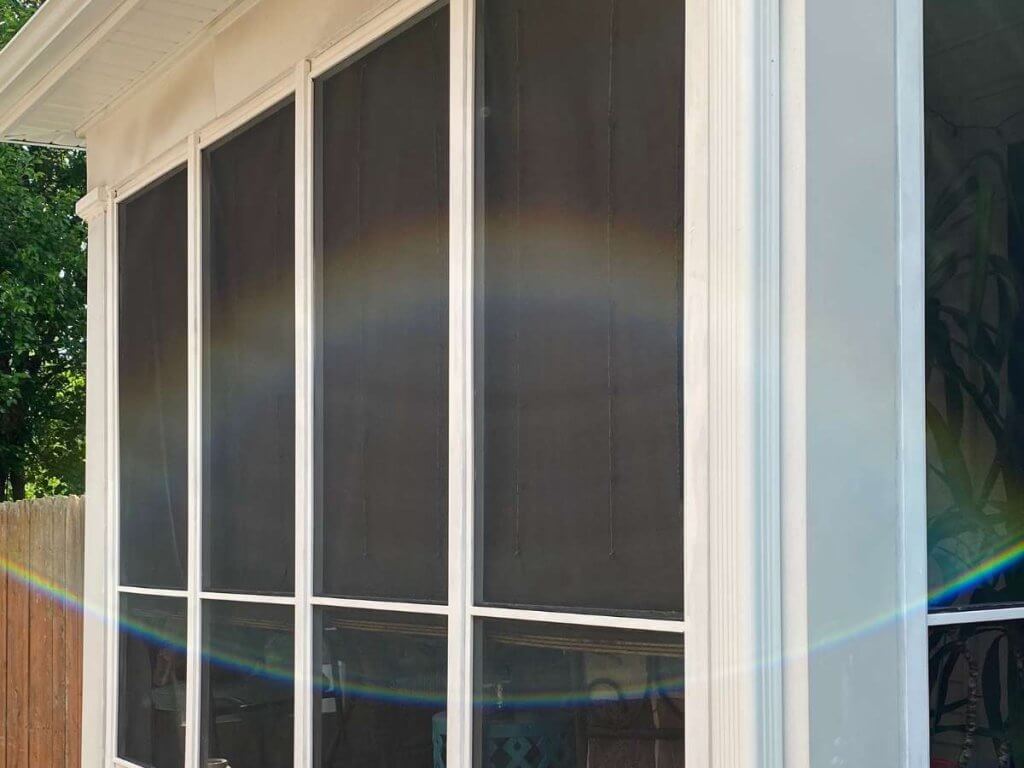 Roller shades can truly transform your balcony. These stylish additions offer more than just a pretty face, they serve as protection from the elements and boost privacy levels too.
You might be thinking of those traditional pull-down shades that often get stuck or won't roll up properly. But modern roller shades are different – they're high-tech, easy to use, and come in various designs that can complement any style.
The Benefits of Using Roller Shades on Your Balcony
Beyond aesthetics, roller shades bring practical benefits to your outdoor space. They help reduce glare on sunny days while still letting you enjoy the view outside. On cooler days, they act as an extra layer of insulation against cold winds. Kerrville Window Fashions offers top-quality roller shade options designed for functionality and style.
Finding the Perfect Fit
Picking out the perfect set of roller shades isn't all about color matching (though it helps.). You also need to consider size and material type because these factors play crucial roles in ensuring optimal function without compromising design aesthetic. This guide provides some helpful tips when choosing roller shades for your balcony.
Selecting the Right Roller Shade for Your Balcony
When choosing roller shades, you'll want to consider the material. Different materials like vinyl, fabric, or woven wood have unique benefits.
Vinyl is durable and easy to clean, but fabric offers more color options. Woven wood brings a natural touch to your balcony.
Size matters too. You need shades that fit perfectly on your balcony doors or windows. Always measure before you buy.
The shade's functionality plays a crucial role as well. Light filtering shades allow soft light in while blocking glare. On the other hand, blackout shades offer complete privacy and darkness when needed.
Motorized roller shades are convenient if you'd prefer adjusting your shade settings with just a button press rather than manual pulling.
Picking out colors can be fun, but remember it needs to complement both the interior and exterior of your home.
Remember – Kerrville Window Fashions experts are always here to help guide you through this process.
Creative Ideas for Using Roller Shades on Your Balcony
Roller shades can be a game-changer when it comes to designing your balcony. Roller shades can be a great way to spruce up the look of your balcony while also providing some practical advantages, like increased privacy and shelter from inclement weather.
Create a Private Reading Nook
A cozy corner with a comfortable chair, some soft pillows, and roller shades can create the perfect reading nook. You get to enjoy the outdoor view without worrying about prying eyes or intense sunlight ruining your read.
Set Up an Outdoor Dining Area
Dining al fresco is made easy with roller shades. They provide just enough shade to keep you cool while eating out in hot summers or act as windbreakers during breezy evenings.
Add Artistic Touches
Artistically designed roller shades can bring life into your balcony space. Opting for patterns that complement other elements of your balcony design will enhance its overall appearance.
Feel free to get creative. After all, nothing speaks 'home' more than personal touches that reflect who you are.
Installation and Maintenance of Roller Shades
If you've decided to spruce up your balcony with roller shades, it's essential to know how to properly install and maintain them. No need to worry – we've got you covered.
Installing Your Roller Shades
The first step is installing the brackets that hold the shade. You'll need a drill, screws, and maybe even a friend for this part. Attach the brackets securely on both sides of where you want your shade.
Next comes attaching the shade itself into these brackets. Make sure it rolls down smoothly before moving onto securing any chain or cord mechanism involved.
Here's a handy guide, if you need more detailed instructions.
Maintaining Your Roller Shades
Maintenance starts by keeping them clean – use mild soap water mix and soft cloth for wiping away dust or stains regularly.
To ensure longevity, avoid pulling on them roughly when adjusting their position; always use provided chains or cords gently. Also remember: weather can impact their durability – so be mindful about leaving them out in harsh conditions too often.
This comprehensive maintenance guide may give further insight into care tips.
Cost Considerations for Roller Shades
The cost of roller shades can vary greatly, making it important to consider different factors. The type, material, and brand all play a part in determining the final price.
Type of Roller Shade
Roller shades come in various types including blackout, light filtering, and decorative. Blackout roller shades tend to be more expensive due to their ability to completely block out sunlight. On the other hand, light filtering options are usually cheaper but they let some natural light through.
Material Use
The material used also influences the price. Fabrics like silk or linen may increase costs compared with polyester or vinyl ones. However, remember that higher quality materials often last longer and perform better over time.
Brand Reputation
Last but not least is the brand's reputation which affects pricing too. Brands known for superior quality and excellent customer service generally have higher prices than lesser-known brands. Consumer Reports' guide on roller shades takes you through this aspect more thoroughly.
Remember these considerations before making your investment because while initial cost matters; functionality, durability, and aesthetics matter just as much.
So, you've explored the magic of roller shades for a balcony. Their versatility, style and functionality – they really do have it all!
Selecting the ideal one isn't as intimidating as it may seem. Remember to consider material, size, color and function.
The creativity doesn't stop there though! From private reading nooks to outdoor dining areas – your balcony is just waiting to be transformed.
Maintenance matters too: proper installation and care will ensure your shades last longer.
And cost? Roller shades can be affordable. Just remember that prices vary based on type, material and brand.
Your dreamy outdoor haven is now within reach with roller shades for your balcony. Start planning today!
To begin the journey towards your dream outdoor space, schedule an appointment with the experts at Kerville Window Fashions. Our team is ready to bring your vision to life, providing top-notch outdoor shades and installation services. Contact us now and let's transform your balcony into a stylish and cool oasis you'll adore. Your outdoor paradise awaits – take the first step today!