Outdoor shades for a screened porch are an essential element in creating a comfortable outdoor living space.
The right shade can transform your porch into a cool haven, even on the hottest summer days.
However, not all outdoor shades are created equal. It's essential to pick thoughtfully in view of your particular necessities and inclinations.
Selecting the perfect outdoor shades for your screened porch, therefore, requires careful consideration of various factors such as material type, UV protection level, and ease of installation, among others.
Maximize Cooling Efficiency with Outdoor Shades for Screened Porch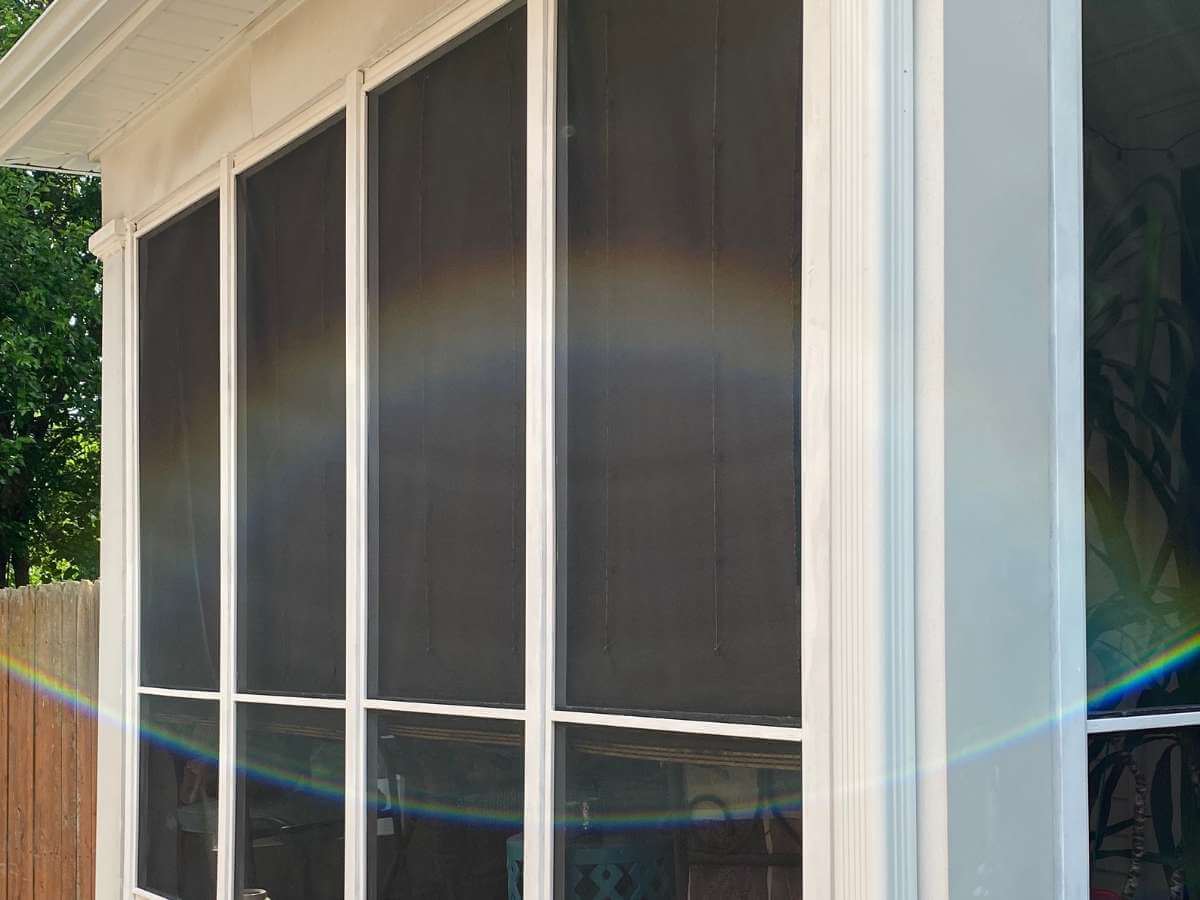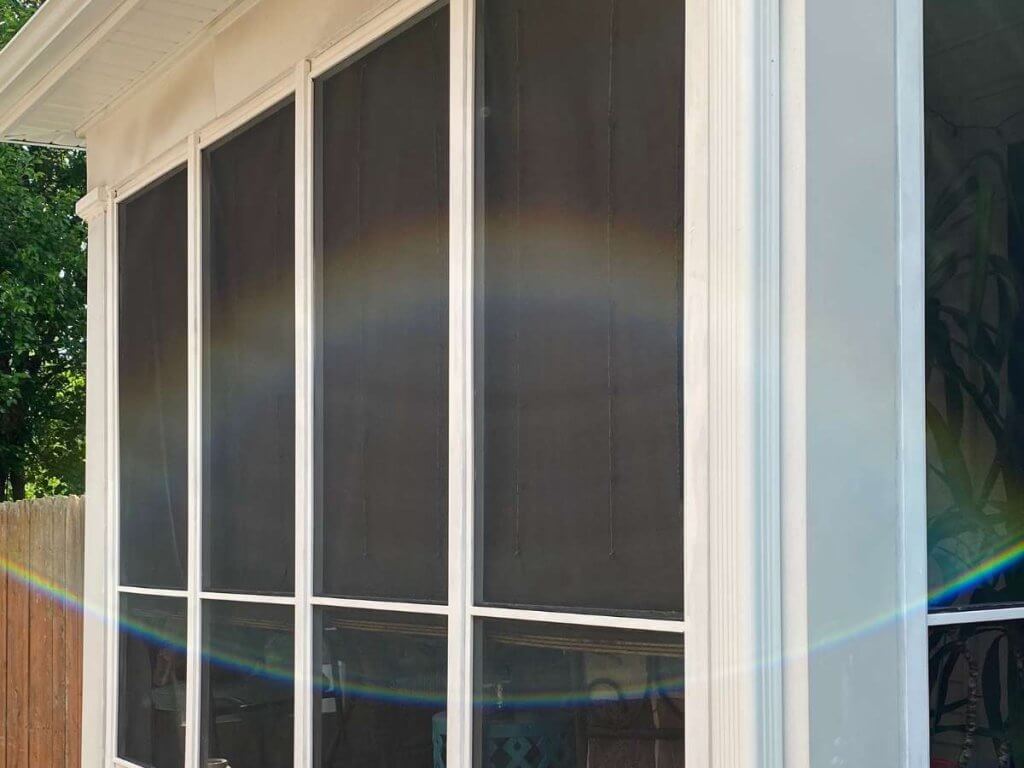 The scorching heat of summer can turn your screened porch into a furnace. However, outdoor shades offer the perfect solution to this problem.
By utilizing these innovative window treatments, you can not only enhance comfort but also improve energy efficiency by reducing reliance on air conditioning systems.
Select Material and Color Wisely
The effectiveness of outdoor shades largely depends on your choice of material and color. It's important to note that lighter colors typically reflect more sunlight, providing superior cooling performance.
Darker materials may offer better privacy protection but fall short when it comes to reflecting heat. Therefore, it's essential to strike a balance between these factors when selecting the ideal shade for your screened porch.
Ease Of Use And Installation Matters
Kerrville Window Fashions takes pride in providing easy-to-install solutions designed with homeowners' convenience in mind. These options include motorized shades, which allow you to control light and temperature with just one click.
As we continue, let's explore the additional benefits that come with installing outdoor shades on your screened porch.
Unlocking the Benefits of Outdoor Shades for Your Screened Porch
In the realm of home improvement, outdoor shades on your screened porch can be a game changer. They bring to light an array of benefits that enhance both function and aesthetic appeal. But what exactly do these window treatments offer?
This results in less reliance on air conditioning units, translating into lower electricity bills – a win-win situation for homeowners.
Privacy Enhancement with Style
The addition of outdoor shades goes beyond functional advantages; they also provide an extra layer of privacy without compromising style or natural lighting inside your house.
Besides their practicality, these accessories add a touch of elegance and sophistication to any property's exterior decorum.
Furniture Protection: An Added Bonus.
Last but not least, installing outdoor shades helps protect furniture pieces against premature fading caused by UV exposure. The resulting comfortable shade enhances relaxation outdoors while preserving interior brightness.
Suffice it to say investing in such window treatment solutions is worth every penny spent. Ready for more? Let's explore different types of outdoor shades suitable for your screened porch next.
Types of Outdoor Shades for Screened Porch
In the world of outdoor shades, there are numerous options to choose from. One popular choice is roller shades. With their sleek design and easy operation, they provide excellent light control – a crucial factor when you want to enjoy your screened porch at any time of day.
Another shade type that stands out in terms of aesthetics and environmental friendliness is bamboo shades. However, it's important to note that we no longer offer this product at Kerrville Window Fashions due to sustainability concerns.
If ensuring privacy while enjoying your screened porch is a top priority, consider exploring the timeless option of Roman shades. Their cascading folds and rich textures not only provide seclusion but also add a touch of sophistication to any space.
Last but certainly not least are solar screen fabrics. These materials excel at keeping out heat and glare while still maintaining visibility outdoors – a crucial feature for those sunny days in Kerrville.
Choosing the Perfect Outdoor Shade for Your Screened Porch
Selecting an outdoor shade that aligns with your needs and preferences can be a nuanced process. The material of the shade is one critical factor to contemplate.
Polyester shades, known for their durability and ease of maintenance, are designed to endure various weather conditions. On the other hand, bamboo shades deliver a touch of nature while ensuring excellent privacy.
The Role of Size in Installation
Your porch's dimensions significantly influence your choice of outdoor shade. Precise measurements ensure that your selected shade fits perfectly and functions as intended.
Aesthetic Compatibility
Beyond functionality, it's crucial that your chosen outdoor shade enhances the aesthetic appeal of your home. Whether you lean towards vibrant hues or prefer understated neutral tones, there are a myriad of choices available out there.
Sunlight Control: A Key Consideration
Consider how much sunlight you'd like to filter through onto your screened porch. Some homeowners favor darker shades for enhanced privacy, whereas others may opt for lighter ones, allowing more light penetration.
Installation Considerations for Outdoor Shades on a Screened Porch
When it comes to ensuring optimal performance from your outdoor shades on a screened porch, proper installation is paramount. Let's delve into the crucial steps involved in this process.
1. Opting for Suitable Materials
The first step towards an efficient setup involves choosing materials that are not only durable and weather-resistant but also harmonize with your existing outdoor decor. These materials will be exposed to external elements, so their quality can significantly impact the longevity of your shades.
2. Ensuring Accurate Measurements
To ensure a perfect fit and function, taking precise measurements of your porch area is critical before installing outdoor shades. This simple yet vital step ensures that the shades offer maximum sun protection and privacy without compromising aesthetics or functionality.
3. Leveraging Professional Installation Services
The last step in this process calls for professional expertise – considering services like those offered by Kerrville Window Fashions guarantees flawless execution while avoiding common issues associated with DIY installations.
Please remember: Even though these window treatments are installed perfectly, they require regular maintenance to maintain peak performance levels.
Choosing the right outdoor shades for your screened porch can make all the difference in creating a comfortable and cool living space. These shades not only provide relief during the hot summer months but also contribute to cooling efficiency.
There are various types of outdoor shades to consider, each with its unique advantages and aesthetic appeal. When selecting an ideal shade, it's important to consider factors such as material type, UV protection level, and ease of installation.
Proper installation is crucial as it directly impacts the performance of your chosen shade. Ensuring that the shades are installed correctly will maximize their cooling benefits and enhance the overall functionality of your screened porch.
If you're ready to transform your screened porch into a serene haven with high-tech window treatments designed for comfort and style, consider Kerrville Window Fashions. With our expertise, you can find the perfect blend of functionality and aesthetics tailored specifically to your needs. Reach out to us today!